MAKA Assistant
GOLDIFY EA- Smart Forex Robot for Gold Trading
The Goldify EA has been developed for the XAU/USD to gain 20% to 38% Monthly Profit with 84% Verified Win Rate

DESCRIPTION
Trading on Gold Market is more Profitable than other pairs and more Risky as well, So having the right tool in your hand to help you on it is a big part of the gold trading process.
The Goldify EA is designed by some Top Bank Traders and tested for a long time to have the Best Possible Performance on Gold Market.
In case of using the Goldify EA, you can guarantee your Balance, because by Advance Balance Security option, you can use Forced Exit and this will make the chance of account blowing 0%
Join our Telegram channel for checking results and coupon codes:
Click here (TELEGRAM CHANNEL).
LIVE MYFXBOOK PERFORMANCE 
Medium Risk
Start Date: 19/10/2021
Click on the widget below to see the myfxbook
STATEMENTS (DETAILED REPORT)

EXPECTED MONTHLY PROFIT

You can set different risk levels by changing the setting and lot sizes but on default setting (medium risk) we can expect 15% to 38% Monthly Gain
LIVE PERFORMANCE ON REAL ACCOUNT
Date: 2021/10/12 to 2021/10/20
Profit:
+$427
Date: 2021/10/04 to 2021/10/06
Profit:
+$205
BACK TEST PERFORMANCE

Date: 2021/01/10 to 2021/08/10
Profit: 182%
Drawdown:17%
Date: 2020/01/10 to 2020/03/10
Profit: 50%
Drawdown: 8%
FEATURES
20% to 38% monthly profit
Below 15% Drawdown 
Advance balance security option
Auto lot management/Manual Fixed lot size
SL & TP
News Filter option
No martingale
Spread control limit
2 License key
Lifetime access
84% Win rate
14 Days Refund policy 
MT4 Based
Lifetime support
Full User-guide
Forced Exit option
STRATEGY
The strategy of this EA is made up of 2 private indicators (You will receive it with the EA) that are based on Trend and price action patterns. This means it use different confirmation to take a trade, this is the main reason of very high Win rate.
RECOMMENDED SETTINGS:
Pair: XAU/USD

Time Frame: 15 Min

Minimum balance: $500

Input setting: Default

Account type: Standard, ECN

Account leverage: 1:100 or above

Install the EA on VPS: FXVM VPS
RECOMMENDED & TESTED BROKER
It's important to use a broker with low fees, low swap and also high speed server.
Of course, The Bounce Trader EA works on any broker with any account type

, but we recommend our client to use Opoforex broker because we found on backtesting phase that their server speed and fees will cause better result on auto trading.
BEST VPS TO USE
We are using
 

FXVM VPS

 

for our trading accounts, because we believe this VPS provider is the fastest and cheapest VPS that we found.
So we recommend to all our costumers to use this VPS for no disconnection and high speed server.
Click here to register on it:

 

FXVM VPS
HOW WE GUARANTEE OUR PRODUCTS
We understand the situation you are in.  You either have been burned before by other trading systems or you are skeptical and feel this just sounds too good to be true.
That's why we offer a 14 days refund guarantee in case of dissatisfaction.
Learn more
INSTALLATION
Please watch the installation video:
STEP1- Complete the Order and payment process
STEP2- You will be directed to a download page and save the file in your Pc-laptop ( You will receive the file in your email too)
STEP3- Send your MT4 number to support@maka-assistant.com for activation and license
STEP4- The file includes a User-guide
STEP5- Open the User-guide (PDF file)
STEP6- Follow the steps in user-guide
FAQ
How to install and does it open and close the trade?
The installation is basic and clearly defined in the
 

user-guide

, whenever the installation completed, it is fully programmed, and it will work automatically you will be taking advantage of the open and close trade on autopilot.
Does it need a high level of expertise to install and use it?
Not actually, you just need to follow the User-guide for set up
Does it use SL and TP?
Yes the Goldify EA use inner stop loss and take profit for every trade
How if I don't make a profit with it?
Goldify EA gives a specific setting, which you must follow and apply to take the best result out of it. This way, when you cannot get expected results and are not happy with the guaranteed result,
you can apply for a 100% refund.
What will be the risk and drawdown? Is there a fix to stop loss or take profit?
You should follow the settings provided to GAIN THE MAXIMUM PROFIT. EA open trades draw down is below 30% and below 10% for closed trades. It follows Inner setting for SL and TP according to price action analysis.
Do I need to check it every time and change the setting?
When you set it up the first time, it's done on the full command of autopilot, and you do not need to change or check anything. EA opens and closes naturally profitable trades.
How Much Profit Can I expect Monthly?
The average monthly profit ranges from 20% to 38%.
Customer Reviews
06/02/2022
Najmah A.

Malaysia
I recommend this product
MAKA robot feedback
I have used this robot on my demo account and the performance is amazing. I would like to try it on real account now
01/01/2022
Sif e.

Algeria
I recommend this product
Best ea ever
Best rebot ever
25/12/2021
Kenneth Z.

South Africa
I recommend this product
Goldify Review
Great EA achieving steady and consistent growth. You need to keep monitoring your account and avoid over-leveraging.
23/12/2021
Danny Y.

Indonesia
I recommend this product
Constant profit and no draw down
I love this robot. It trade with safety precautious.
16/12/2021
vojislav

Switzerland
I recommend this product
Goldify is cool
Robot ist cool! Thanks!
12/12/2021
GUSTAVO P.

Paraguay
I recommend this product
Very good
Profitable, simple to adjust. I recommend.
10/12/2021
Albert P.

Philippines
I recommend this product
NICE
thank you for your EA i been using the EA for a week... im so impress of my profits thank you
08/12/2021
Halim

Indonesia
04/12/2021
Sam D.

Vietnam
I recommend this product
GOLDIFY is a best EA for trading GOLD
This is a good EA for trading. I can got 20% after 2 week using it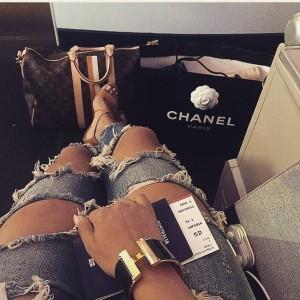 SD
27/11/2021
Shaa D.

Canada
I recommend this product
Goood
The bot is really good . Im waiting for more to come out.
11/11/2021
Martin K.

Czech Republic
11/11/2021
Martin K.

Czech Republic
I recommend this product
5 Star Maka - Assistant
Golden Maka Gold EA - honestly EA making permanent profit, adjusted by myself after testing on DEMO account, now step by step progress on Real account; as per Maka proposal better to stop EA during hot news to avoid any lost if you trade with small amount on your account; I really recommend this EA - perfectly working with consistent profit every day; pics with my results in few days - set max. 3 allowed trades 0.17 lot; M.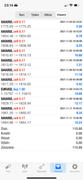 21/10/2021
Sif e.

Algeria
I recommend this product
Top rebot Ever
just wow ..emasing rebot with low risk
21/10/2021
romeo e.

Oman
I recommend this product
Goldify
I gain 60 dolars in 3 days of trade
12/10/2021
Abe S.

United Kingdom
I recommend this product
Excellent EA - High Win Rate
Amazing EA... High win rate! using the most reliable TMA bands and Heikin Ashi candle. So far i havent experience yet any loosing trade! Thank you so much for whoever developed this EA! Strongly recommend this product.... But please buy ONLY the original one from the Developer. Dont gamble your money with a fake one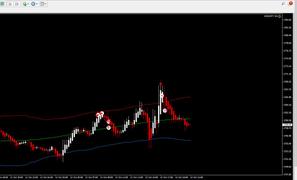 15/09/2021
Jeroen P.

Netherlands
I recommend this product
after 2 days: very low drawdown, yet decent results!
thank you very much. it takes (so far) a couple of trade per day. drawdiwn inas been very low <5% im happy with it. p.s. please note, I only have it running just over 2 days..
10/09/2021
Lee K.

Malaysia
I recommend this product
GOLDIFY EA REVIEW
ran on demo account upon purchased for almost a week now. So far it has been generating decent profit.
09/09/2021
Cayon C.

Trinidad and Tobago
09/09/2021
Thomas K.

Germany
I recommend this product
very nice gold robot!!
Opened 4 trades on the first day and closed all of them in profit. It's a very good robot. If you buy it you won't regret it. :-)